I have very carefully created a mixed media art kit for the beginner in mind. I selected several products that I think are perfect for the beginner art journaler or mixed media scrapbooker. I have thought about this kit for a long time and really feel that it is important for anyone that is interested in mixed media that they have the opportunity to try the products out before comitting to purchasing all the products.
It can be quite expensive for someone that is just starting out in the mixed media arts to purchase all the things so I have created a kit with all the things! I mean all the things in the sense that it has all the things that you need to get started including a class to show you how to use all the products so that you can start art journaling or creating mixed media scrapbooking layouts.
The kit has 6 full size products and then 3 sample size products so that you can decide if mixed media art is for you. I have scheduled the kit to be available for pre-order until June 9, 2017. If you would like your travelers notebook insert to be in a different size please add a note in the note to seller section when you place your order. You can see all the items that are in the kit below and you can purchase the kit by clicking HERE.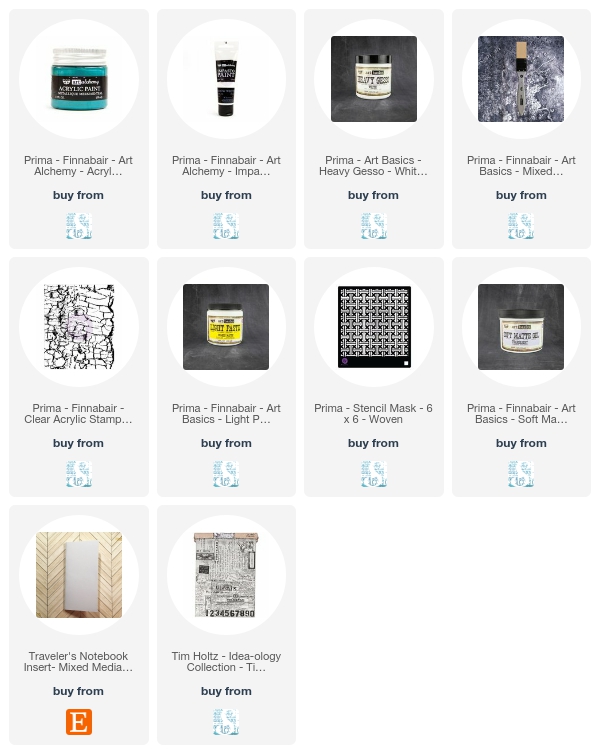 The kit is valued at $75.00 retail but you get the entire kit for $35.00 that is a huge savings!