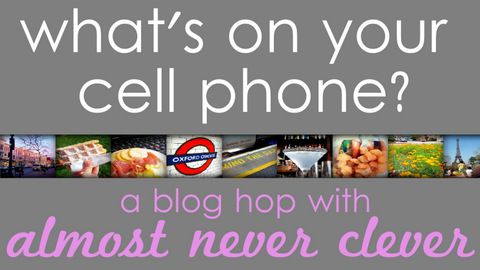 Cell phone pictures are truly the snapshot of our lives.  I take almost a  photo every day with my cell phone and now that I have upgraded to the amazing iPhone 5 I am taking even more pictures. The camera on the iPhone 5 is amazing in case you were wondering.
Here are my pictures from May to October 2012:
May
 My honey reading his Star Wars book and trying to hide from the camera!
We went to party at a friend's house and they had a life-size Jenga game and the picture on the right is of my princess eating at Yogurtland, one of her favorite places because she can get Pistachio ice cream!
Home made burritos at home and the kids loved them. Anything that has a tortilla and some cheese in it makes them happy campers!
June
 Raena won a medal at her soccer game, she was so excited. My boy loves rock climbing! We were at my mom's birthday party and there was a ropes course over there, needless to say the BF and my son had a great time!
 A day at Grandmas house, I wonder how much longer my son is going to let us get pictures of him like this. The other picture is of my big fat cat!
July
 My best friend took this picture with her iPhone. Can you believe it? She is such a great photographer and of course my little one is gorgeous. The flashlights have a story all by themselves. I think I could write a whole blog post about them alone! My little one and her Papa love flashlights and Nonna was cleaning up some drawers in her house and found 15 flashlights in all. She also said that the count was not including the other flashlights all over the house. Why these two are in need of this many flashlights is beyond us, but they do play with them on a regular basis. As my little one would say "OH PAPA"
Nonna has a bird bath that is an end table and she decorates it for every season. My little one helps her all the time. This time Rae did the majority of the decorating all by herself to kick off Summer!
August
 Just a regular relaxing Sunday. I wanted to share that you can do black and white with your cell phone and that the pictures could be brilliant!
 The only way to convince Rae to leave Nona & Papas house was to wrap her up as a worm. Rae and Papa at Bass Pro Shops. Both of the kids love going to Bass Pro Shops with Papa. Rae is the only person that could get Papa to wear a pink cowgirl hat!
 I love taking pictures of my kids passed out in the car, it's the only time that they look like angels!!!
September
 Just our pretty lady and a day at the park!
A day at the nursery, Nonna loves plants and gardening and she is passing that on to Rae. I on the other hand love plants but I can't keep a plant alive for anything in the world.
October
Last but not least, Rae went out shopping and brought home some bling for me. Of course we had to use it for some crafting time. She loves to stamp and has her own set of stamps!!!
Blog Hop Order