Have you got a cute photo that  has a distracting background? With a couple of tweaks in Photoshop Elements, you can fix it up in just a couple of minutes!
When you are stepping through fixing your photos, here's the basic steps to follow:
Protect your original photo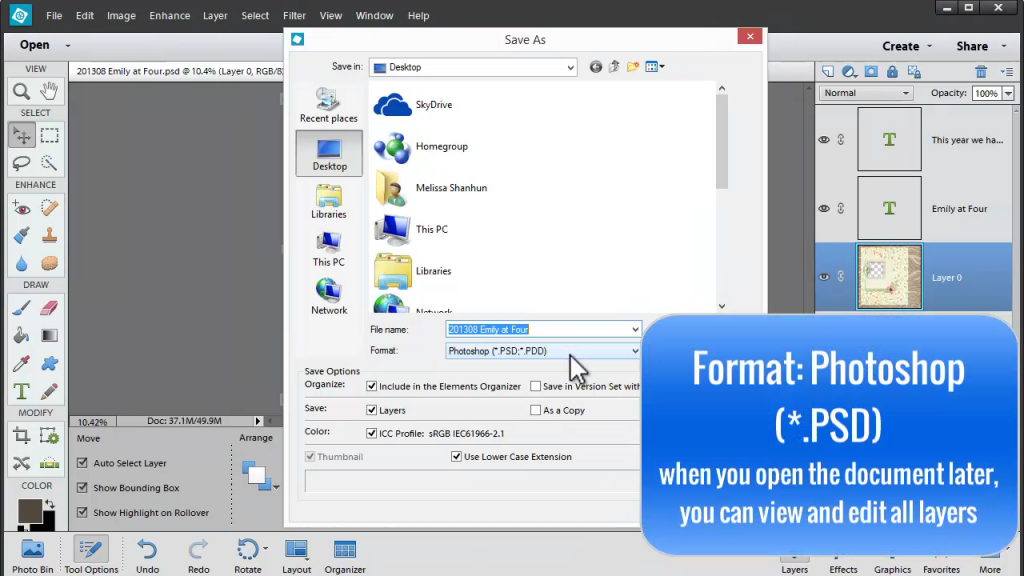 Whenever you edit a photo, you want to preserve your original photo, just in case! Here's how:
Open your JPEG photo file
Save your file as a PSD (Photoshop Document)
Click Layer – New Layer or clicking the new Layer button in the Layers panel  
Each time you do a new edit, adding a new layer means it's super easy to turn your edits on or off.
Remove Distracting Items from your Photo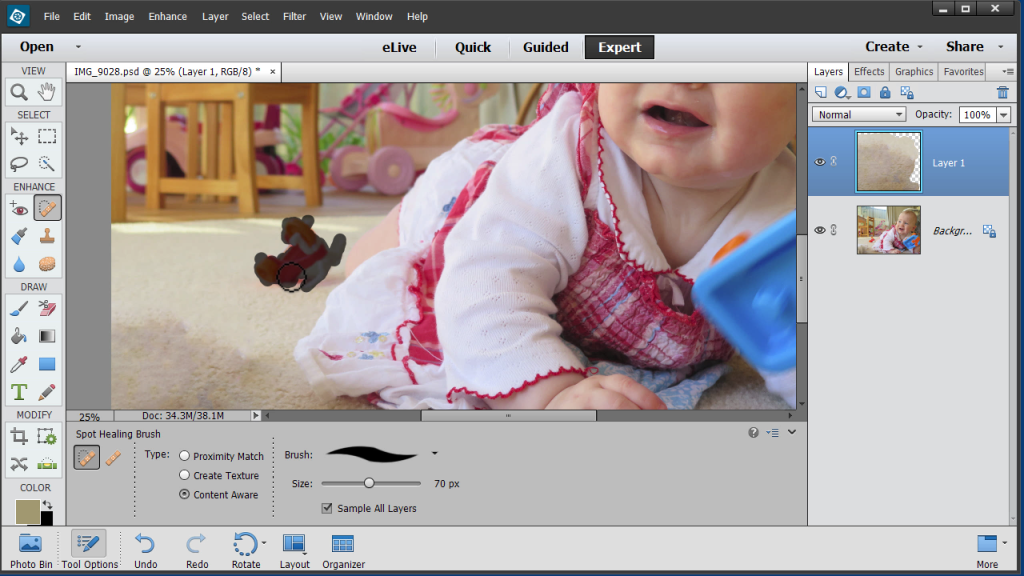 Clean up little bits and pieces with the Spot Healing Tool, in my case I used it to clean up the toys on the carpet!
Select the Spot Healing Tool 
Change it to content aware mode

Select sample all layers
Draw over the items you want to remove
Add a Blank wall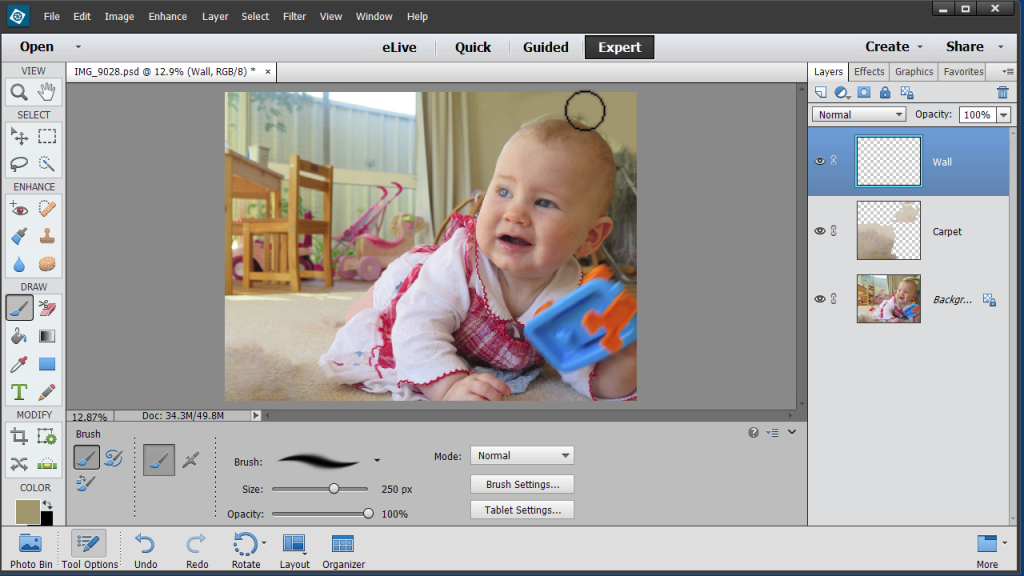 Instead of healing or cloning the rest of the photo, I will often just add a blank wall behind my subject when the background is distracting.
Use the Color Picker tool to sample the wall
Create a new layer to be your wall
Paint over the area you want to be blank
Clean up your edits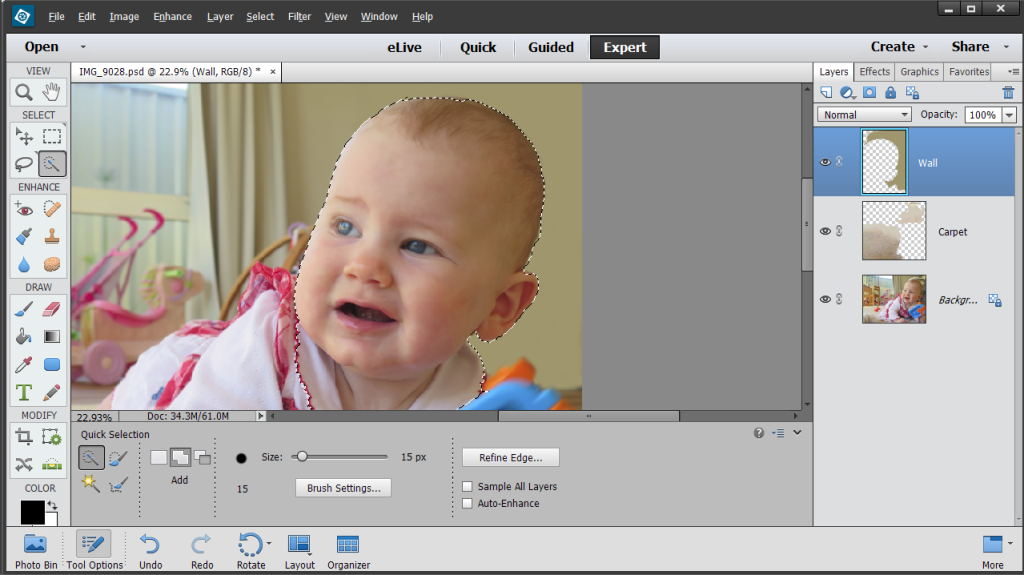 In the video, I show a way to clean up your edits easily:
Select the original photo layer
Use the quick select tool to select the main subject of your photo
Click to select your 'wall' layer and press delete
Voilà ! Any stray marks on your photo subject are gone!
What about the basics
I've shown you some of the power of Photoshop Elements here today, but if you want to learn more about the very basics of Photo Editing in Photoshop Elements, PHOTO EDITING FOR ABSOLUTE BEGINNERS answers the most common questions that new Photoshop Elements users ask me. Straight to the point using the simplest method that will get you in and out of Photoshop Elements in a couple of minutes and 74 other ebooks and courses, go and check out the Ultimate DIY Bundle.